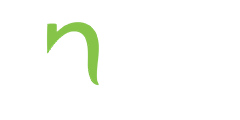 Western union outbound transfer service allows you send money abroad to over 200 countries and territories of the world. It's strictly person to person transfer (P2P). A reference number (MTCN) is generated and given to the sender which he or she communicates to the beneficiary in the pay-out country.
Features
Fund transfer to over 200 countries and territories of the world
Instant Transfer
Its open to all individual customers both account holders and non-account holders.
Naira is the base currency for sending money abroad
Requirement for sending Money Abroad
Means of ID (International Passport, Driver's License, National ID Card or Voter's card)
Completed "To Send Money Form (TSMF)"
Fund to be transferred including transaction fee and tax. The fee is system generated.
Money can only be sent in Naira and not exceeding $5000 per transaction or its Naira equivalent.
Open to account holders and walk-in customers.
Pick-up Cash in US Dollars
Customers and non-customers can pick-up cash in US Dollars at any of our branches or have deposited directly into their domiciliary account upon receipt of foreign currency.
Requirements for Receiving Payments in USD
Beneficiaries can receive transferred money at any of our branches by providing the following:
Transfer Reference Number
Expected Amount
Acceptable means of Identification (National ID, Voters card, Int'l passport and Driver's license or BVN)
Test Question and Answer (optional)
Fully completed form
Funds can also be received directly into customer's account via Bank Deposit at send country.
Copyright © 2023 Unity Bank PLC, All rights reserved