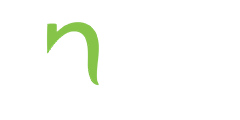 Product Description
Nigerian Treasury Bills (NTB) are short-term government debt securities issued by the Central Bank of Nigeria (CBN) on behalf of the Federal Republic of Nigeria (FGN) to finance government expenditures. They are also primary market instruments for regulating money supply via Open Market Operations (OMO). They can be sourced via the Primary or Secondary market as well as from OMO (for Deposit Money Banks and Indigenous investors only).
Features & Benefits
Tenors of 91,182 and 364 days are available through the primary and market.
They are issued at discount to their face value
Interest is payable upfront.
Tax free income: Income is not subject to withholding tax.
Free from default risk: repayment is guaranteed at maturity
Collateral for borrowing: used as collateral to raise funds
Easily re-discounted to provide cash
Tradable in the secondary market
Procedure for investing in Treasury Bills
The operational laid down procedure for investing in Treasury Bills can be obtained from the Treasury Portal.
Copyright © 2023 Unity Bank PLC, All rights reserved