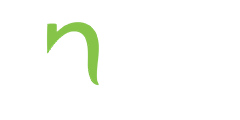 This savings account is targeted mainly at unbanked and under banked people. It is a product mandatorily required by CBN, as it is an important part of the financial inclusion agenda, tasked with banking the unbanked.

Target Market
Unbanked and under banked
Terms and Conditions
The operations of the account is limited to a maximum single deposit amount of N50,000 and maximum cumulative balance of N300,000 at any point in time.

Mobile banking is limited to a maximum transaction limit of N3,000 and daily limit of N30,000.

Account holder will be required to provide further documents at any point in time when transacting above the regulated threshold.

International funds transfer is prohibited.

The account is strictly savings,

Account holder will be issued a debit card.

NDIC maximum insured deposit cover for exact deposition is N500,000.

If a breach is associated with the operation of your account/wallet, account holder agrees that Unity Bank Nig. Plc has the right to apply restrictions to your account/wallet and report to appropriate law enforcement agencies in line with extant laws.
Copyright © 2023 Unity Bank PLC, All rights reserved